Purpose made softwood and hardwood doors and frames
We manufacturer all our solid timber doors using traditional methods. All are bespoke and we can match existing or from drawings, hardwood or softwood. Some of the timbers with use include Oak, ash, utile, pine, douglas fir and tulipwood. Get in touch to get a quote today.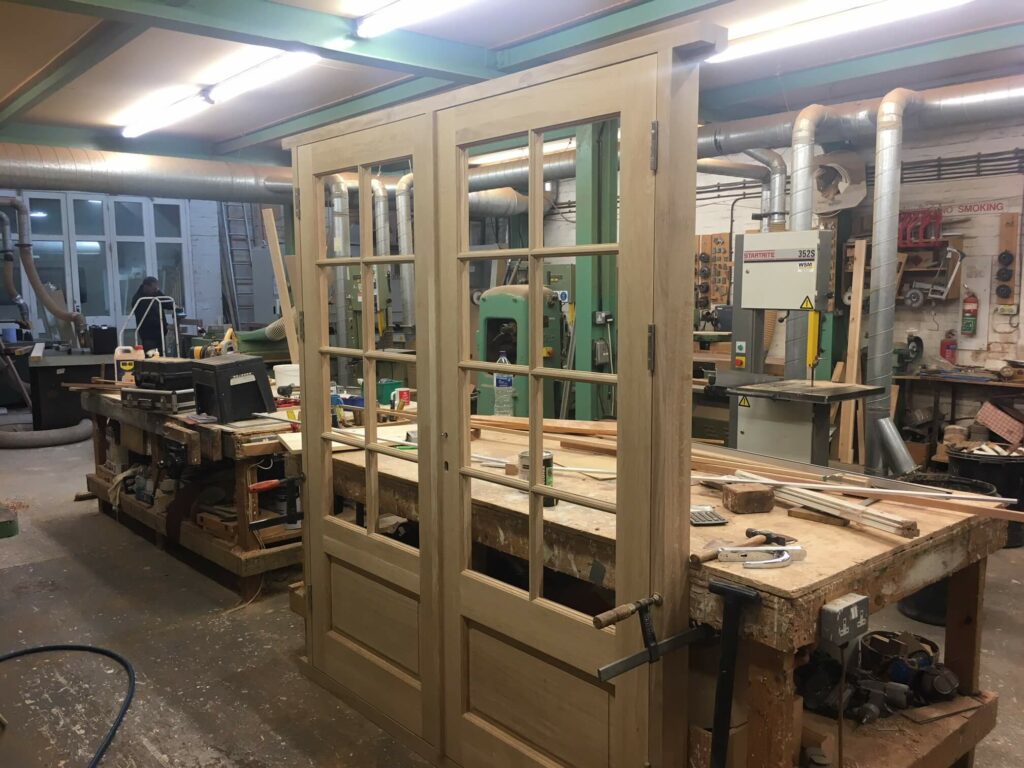 External and bi-folding doors
We manufacture all of our external doors in hardwood timber.
Internal doors can be made in softwood or hardwood. To match any design or existing.